WHOLESALE
Interested in bringing a dose of cookie therapy to your store or restaurant? We're accepting applications for a limited number of wholesale partners who are interested in carrying products from our local, woman owned company. Our cookies have a long shelf life & have a cult following in the Capital Region, making them a perfectly sweet addition to your offerings.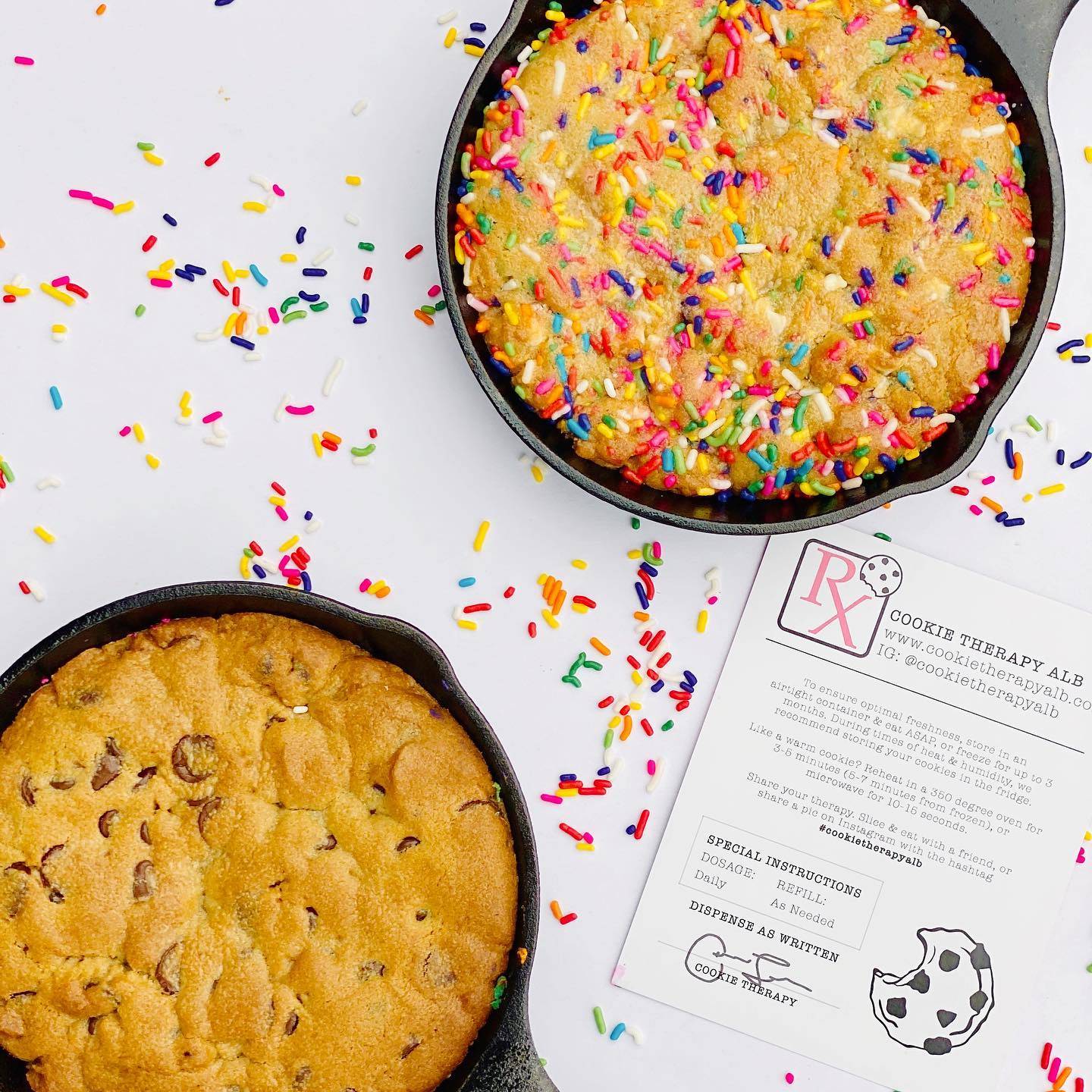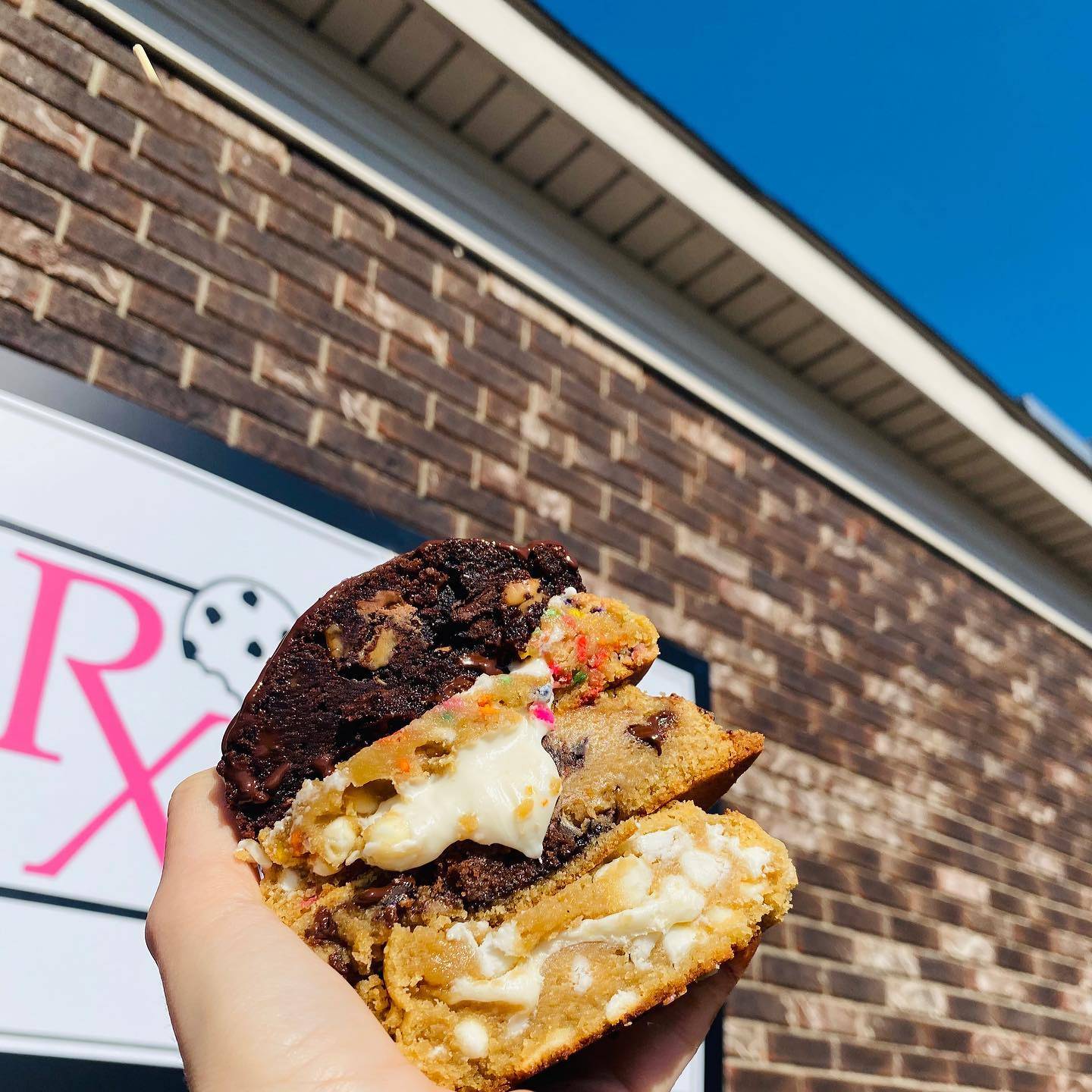 PERKS
REQUIREMENTS

Choose from any of our customer favorite DAILY DOSE (6 oz. cookies) or MICRO DOSE (3 oz. cookies)... LULU, LOADED PB, CHOCOLATE PB & NOT YOUR MAMA'S CHOCOLATE CHIP
OR, carry a 6 oz. cookie flavor EXCLUSIVE to your establishment. Work with us to develop a flavor that can only be purchased at your store or restaurant.
Fresh cookies delivered weekly or biweekly by our mobile therapists.
Baked cookies are our standard wholesale offering, but dough balls (think warm cookies or cookie skillets!) are available for restaurants only.
Our popular baking kits are also available for wholesale. Please inquire for details!

Must be located within the immediate Capital Region
Must adhere to our standards of quality & freshness
Must commit to exclusivity and carrying only Cookie Therapy ALB products
A minimum number of reccuring cookies/dough balls is required; please contact us to discuss further.
Ready to add the sweetest RX to your lineup?
Fill out the form below & we will be in touch!